THE GREATEST MINDS IN SUSTAINABLE LIVING ALL GOOGONIANS FOR A DAY
THE GREATEST MINDS IN SUSTAINABLE LIVING ALL GOOGONIANS FOR A DAY
Sunday, 31 August, 2014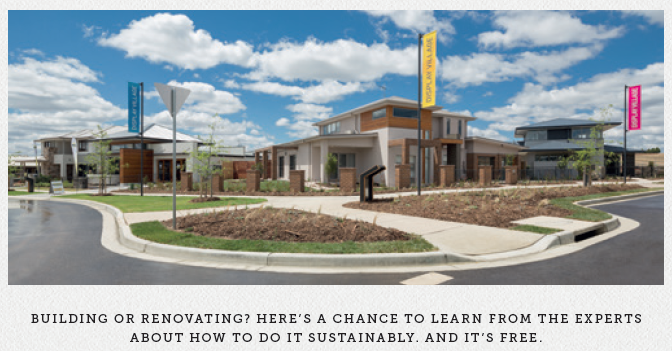 As part of Sustainable House Day on Sunday 7 September, the twleve HIA GreenSmart acredited homes in Googong's Display Village will play host to experts in architecture, technology, design and even gardening. They'll be talking about how sustainable practices can improve the liveability and value of your home.
Sustainability is a big part of Googong's vision for the future. For example, our world-leading integrated water cycle management system will reduce potable (drinking) water consumption at Googong by around 60 per cent. This means that the 16,000 Googonians who will eventually live there will use less water than an average Australian community of around 6,500. So getting involved with Sustainable House Day comes natually to us.
MAKE A DAY OF IT
There are two session times with our guest presenters in each home, so you're bound to find plenty of interest. There'll be entertainment to keep the kids happy too, and Yellow Belly Cafe in Club Googong will be open for great coffee and a bite to eat.
Download brochure including timetable and Display Village map here.