OLD COOMA ROADWORKS COMPLETE
OLD COOMA ROADWORKS COMPLETE
Friday, 12 June, 2020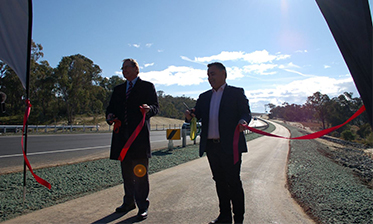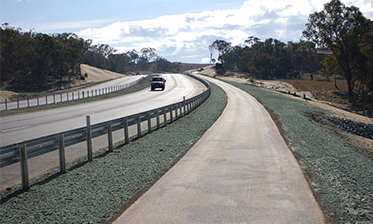 Today (Friday) Queanbeyan-Palerang Regional Council officially opened the duplication of Old Cooma Road between Edwin Land Parkway and Googong Road. The project was funded by the NSW Government through the Monaro Palerang Roads Package.
There is still some final landscaping, sign installation and minor rectification works to be done in some sections before the job is totally complete.
The project has duplicated 4.5km of road, with two lanes in each direction, as well as having provision for cyclists and a 2.5 metre off road shared path. The road was due for completion in October 2020 but is well ahead of schedule. The duplicated road improves the connections and safety for Googong, Burra and surrounding communities.