ALWAYS WAS, ALWAYS WILL BE
NAIDOC WEEK, 8-15 November, 2020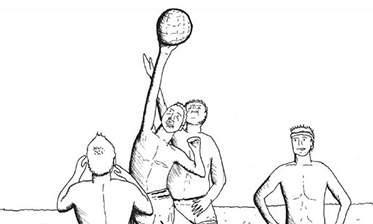 Celebrating NAIDOC Week, 8-15 November 2020
Munnagai Woggabaliri, in the Aboriginal language of the Ngunawal people, means come play. This name was chosen for the Montgomery Rise playground on Sunset Place as a welcoming invitation to people to gather and play together.
There were many traditional recreational pastimes believed to have been played at Aboriginal gatherings and celebrations. An example of one of these earlier games was Marngrook, a football game which featured punt kicking and catching a stuffed possum skin ball. It was commented that players exhibited outstanding skills, such as leaping high over others to catch the ball – like the modern equivalent of AFL.
A similar type of game was Boogalah, a game where a ball, made of sewn-up kangaroo skin, is thrown in the air.
Celebrating NAIDOC Week
#NAIDOC2020
#AlwaysWasAlwaysWillBe
With acknowledgment, Thunderstone Aboriginal Cultural Services, and Ngambri people as the traditional custodians of the Queanbeyan and surrounding regions.