ELLERTON DRIVE EXTENSION OPENED
ELLERTON DRIVE OPENED
Friday, 10 July, 2020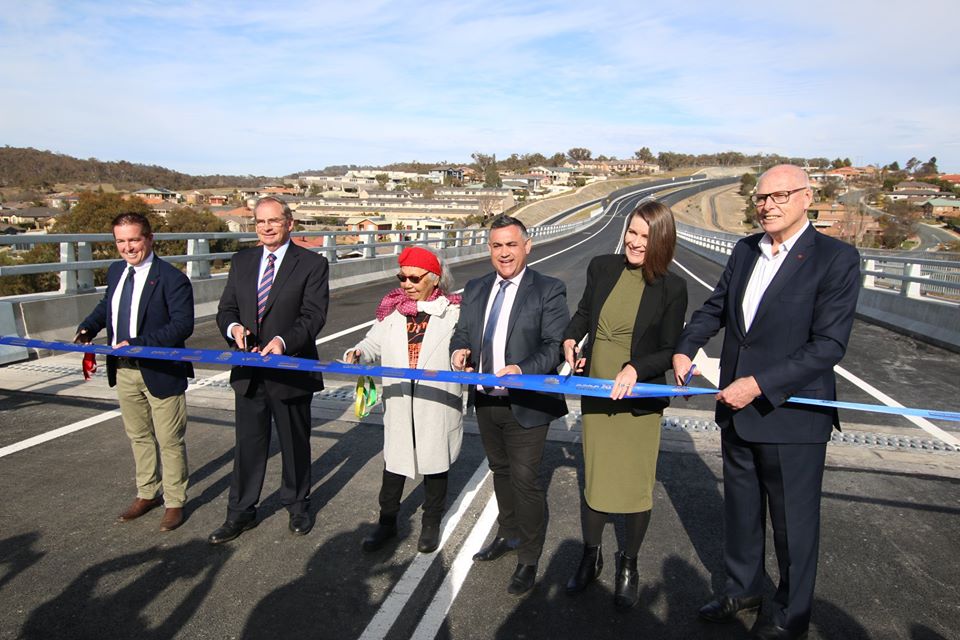 The ribbon has been cut and the finishing touches applied and now the new Ellerton Drive extension is open to traffic.
Aunty Matilda House was joined by Mayor Tim Overall. Member for Monaro John Barilaro, Minister for Regional NSW, Industry and Roads Paul Toole and Senators Jim Molan and Perin Davey to officially open the completed road.
Over the next few weeks there'll be some off-road works such as final landscaping and some tweaking of the sequencing of the traffic lights at Old Cooma Road, but the new road is now ready to drive.
If you decide to check it out, please drive safely.