ANOTHER GONG FOR GOOGONG


Friday, 11 December, 2020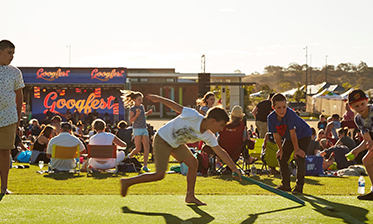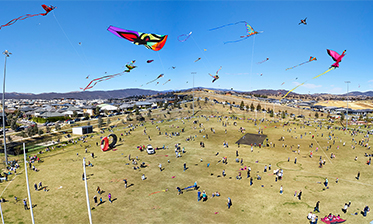 GOOGONG – WINNER BEST MARKETING – UDIA NSW 2020 AWARDS FOR EXCELLENCE
Whilst it was important for the Googong team to promote the development to see land sales, Googong is far more than that. The sense of belonging and community pride that people living in the area have is an invaluable asset, and one that was portrayed very clearly throughout our approach to marketing and community development, which was recognised last night winning Best Marketing at the prestigious UDIA NSW 2020 Awards for Excellence.
JUDGES COMMENTS
"Sited above Queanbeyan City and a stone's throw to the southern suburbs of Canberra, Googong North has established a unique sense of place. Googong North is the first of five self-contained neighbourhoods in the development, bringing new lifestyle choices, affordable housing and infrastructure to the region. Ironically, it seems its isolation has generated a great deal of innovative and opportunistic thinking which has transferred into a powerful brand proposition. Topped off with a smart and highly professional marketing and events campaign the judges were unanimous in granting Googong North the top award.
Joint Venture partners, Peet and Mirvac, have gone over and above what good marketing is at Googong North; this is marketing par excellence. Community is the foundation of everything they did from strategy to design to everyday delivery on the ground. It's a fabulous example that focuses on a larger cause delivered consistently with a sense of humour and commitment, such that a 'sense of belonging and community pride' can be the ultimate competitive advantage.
The simple focus has driven a highly successful financial result for the joint venture partners. One they believe will set up the project for future releases to deliver 6,500 new homes and a major commercial centre servicing over the next 15 years. This result is what good marketing should achieve."
Googonians have a reputation for being enormously passionate about their town – they are people who have shared the same ideals and vision for the town with us since the earliest sales in 2012, and they have partnered with us to build the thriving and connected community it is today.
Over 5,000 people now live in Googong (which will eventually be home to around 18,000 people). On behalf of the Googong Joint Venture, Peet Limited and Mirvac, we would like to extend a thank you to all Googonians for their support and commitment to the town, and we look forward to watching the community continue to grow and mature in the years ahead.
GOOGONG – WINNER BEST MARKETING – UDIA NSW 2020 AWARDS FOR EXCELLENCE
GOOGONG – WINNER BEST MASTERPLANNED COMMUNITY – UDIA NSW 2019 AWARDS FOR EXCELLENCE