RECYCLED WATER AT GOOGONG
GOOGONG RECYCLED WATER
Friday, 23 October, 2020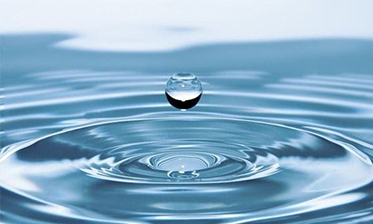 Recycled water at Googong coming 1 December 2020
Queanbeyan-Palerang Regional Council (QPRC) has completed extensive testing and commissioning of Googong's Integrated Water Cycle (IWC) system, and will host a community education program with residents over the coming weeks before reticulation of recycled water commences on Tuesday 1 December 2020.
Recycled water is used for watering Googong's public open spaces, as well as delivering recycled water back to every home in Googong for non-potable uses such as watering gardens and flushing toilets. Excess water meets stringent environmental guidelines for discharge to waterways.
From 1 December 2020 all water provided though the 'purple pipe' network should be treated as recycled water. The recycled water complies with the Australian Guidelines for Water Recycling.
Over the coming weeks Council staff will be distributing a range of educational material to inform Googonians about what you can and can't use recycled water for. A booklet titled "A guide to everything you need to know about recycled water in Googong" will be mailed to every household.
Council will host drop-in Information Sessions allowing residents to ask questions will be held on Thursday 5 November (pop-up stand outside IGA from 4-7pm) and Saturday 14 November (at the Googong Community Centre from 9am-12pm). Covid safe restrictions will apply.
_________________________
Googong's Integrated Water Cycle (IWC) system was recognised with a Federal Government Grant of $5.1 million for its innovative approach to water efficiency and urban design. Googong Township Pty Ltd (GTPL, a joint venture with Peet Limited and Mirvac) has invested a further $133 million into the state-of-the-art infrastructure, which has been gifted to council to own and operate.
The system will reduce potable water use at Googong by about 60% and recycle over half of Googong's wastewater. Googong will be so water efficient, its 18,000 residents will use less water than just 6,500 residents in an average Australian community.
Innovation and sustainability have underpinned the vision for Googong, which was recognised by the Green Building Council of Australia awarding Googong the first 5 Star Green Star – Communities rating in the ACT/NSW region. In 2020 Googong was awarded the prestigious UDIA NSW Award for Best Masterplanned Community, and Excellence in Regional Developments, as well as being awarded the Property Council of Australia's ACT Development of the Year Award. Googong's innovative approach to urban design was recognised from the foundation years winning the UDIA NSW awards for Excellence in Concept Design, and Excellence in Southern NSW Regions and ACT Development in 2011.
The reticulation of recycled water at Googong is the culmination of almost two decades of visioning, planning and implementation. GTPL are pleased to have partnered with QPRC in the delivery of this significant piece of infrastructure and applaud the residents who have recognised the sustainable lifestyle and community benefits that the township of Googong provides.

Further information is available on council's website, here.