LARGE LOTS AT HILLSIDE RISE
THREE LARGE LOTS AT HILLSIDE RISE
Monday, 9 November, 2021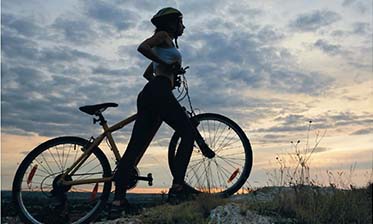 Hillside Rise - Rise above.
New land backing reserve
Build your home on a lot with a lifestyle. Start your daily ride from the lookout on Nangi Pimble hilltop reserve with spectacular views across the town and end it with sunset skies. Situated in a secluded spot backing the reserve, this is a place to catch your breath, and where you can build your dream home in a tight-knit community. All this and you're just a short stroll from the future town centre, Googong Central.

We currently have three lots available in Hillside Rise via Expressions of Interest closing 5pm Monday 22 November 2021. These lots are unashamedly large with up to 9m of fall that would make them suitable for double, or even triple split-level designs. Lot 1501 is 1,140m2; Lot 1502 is 907m2; Lot 1503 is 1,191m2.
For a detailed information pack click here.