PUMP TRACK
Saturday, 12 December, 2020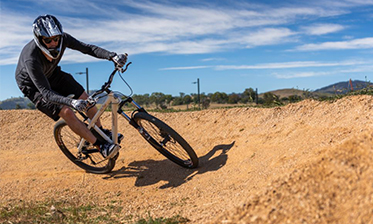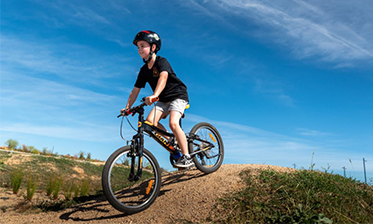 Today, Googong reaches another milestone with the opening of a pump track, providing both kids and adults in the region with more amenities as part of the continued investment in the township. The pump track is located on Heazlett Street, Googong.
The $40,000 project stretches a combined 320 metres and includes an advanced track (120m), intermediate track (160m or two 80m tracks), and a kid's track (40m), for all ages and skill levels to enjoy.
Googong Project Director Malcolm Leslie said it is another important addition to Googong's growing sports precinct.
"We have many active residents in our Googong community, and it's important for them to have access to outdoor space and other amenities in their local neighbourhood.
"This is another exciting step in our ever-growing sports precinct which highlights the continued investment into both Googong and the region more broadly. We welcome Googonians from all walks of life to come down and test their skills at the bike pump track," Mr Leslie said.
The current location of the tracks is temporary while the sports precinct continues to be developed, with the tracks set to be relocated to a permanent position in the community when work begins on the Indoor Pool and Sports Centre in coming years.
As a recent addition to the sporting precinct, six netball courts were installed in Googong in July this year, made from an asphalt utilising recycled plastics such as soft plastics, glass, toner and reclaimed road.
On completion, Googong's sports precinct will contain the six netball courts, bike pump tracks, an Indoor Pool and Sports Centre, eight tennis courts, seven ovals, a skate park, BBQ facilities, toilets and parking, as well as the Queanbeyan Whites sports and social club.
The pump track announcement follows the recent installation of the Googong entry statement sculpture that marks one of two key entrances from Old Cooma Road.
The Googong Town Centre is under development and is expected to include two major supermarkets, a public library, fire station, community centre, aged-care facility, a Kinder to Year 12 public school in Googong Central, and a retail, entertainment and wellbeing precinct.