VOGUE CONSTRUCTIONS WINS DOUBLE AT HIA AWARDS
Saturday, 31 October, 2020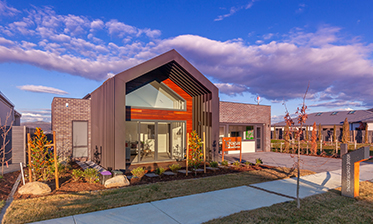 We're thrilled to announce that Googong's Guild Builder, Vogue Constructions, took out Display Home of the Year (under $500,000) and People's Choice awards at the prestigious Housing Industry of Australia ACT Awards on Friday night. You can view this beautiful home (and 18 other homes) at the Googong Display Village from 11am-4pm Saturday to Wednesday on Courtney Street in Googong.
For more information, click here. To view a video of this home, click here.