GOOGFEST 2023
Published Wednesday, 24 November, 2022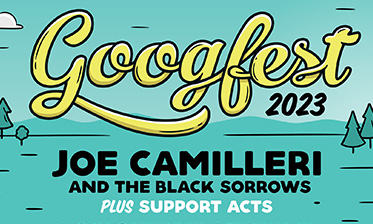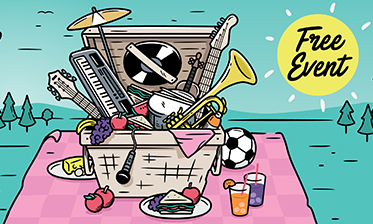 Googong's FREE live music festival, Googfest 2023, returns with iconic Australian performer, Joe Camilleri and The Black Sorrows!
The Black Sorrows continue to be one Australia's most prolific and enduringly popular bands renowned for their high-energy live shows, musicianship, and infectious, roots-soaked blues rock. They've sold more than two million albums to date and won an ARIA Award for Best Group.
Joe Camilleri has been at the forefront of Australian music for decades as the leader of Jo Jo Zep and The Falcons and The Black Sorrows and as writer of radio anthems Hit & Run, Shape I'm In, Chained To The Wheel, Harley & Rose and Never Let Me Go. Joe Camilleri is an ARIA Hall of Famer and, at 74 years of age, a rock'n'roll lifer who can still rock the house!
The Black Sorrows will be supported by Chloe Kay and The Crusade, Smooth Ops, and The Faumuis - all taking the stage to rock it out at Rockley Oval. A spectacular fireworks show will conclude the night! There will be a variety of food vendors there on the night, or bring a picnic and enjoy the show - this is a FREE event and everyone is welcome!
WHAT:
Googfest 2023 - a free live music event of Googonian proportions.
WHO:
Headline performer - Joe Camilleri and The Black Sorrows.
Support acts include Chloe Kay and The Crusade, Smooth Ops, and The Faumuis.
WHERE:
Rockley Oval, Googong NSW. Arrive via the Wellsvale Drive entrance and follow to traffic controllers to a free designated parking area. Or catch our free buses.
WHEN:
5pm-9pm on Saturday 4 February 2023
A list of Frequently Asked Questions is available here.
Free buses will run to and from the event. Click here for details.
An event brochure and map is available here.
Limited Disability Parking (on bitumen) is available at 5 Glenrock Drive Googong (you will need to display your disability ticket). Additional disability parking is available at the designated event parking.