ANZAC DAY 2021
Friday, 23 April, 2021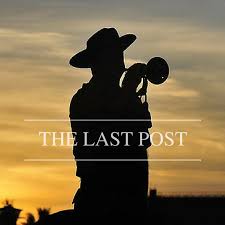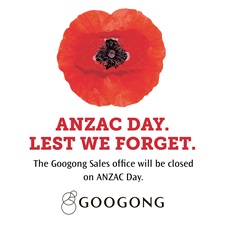 Live bugler to perform The Last Post at Googong, ANZAC Day 25 April 2021
Anzac Day looks very different again in 2021, with traditional services and marches at reduced numbers across Australia.
Here in Googong we will repeat a gesture we introduced for the first time in 2020, with the Last Post being played at 6am sharp on Sunday 25 April LIVE at Rockley Oval Googong, so that the sound may carry across the town. It will also be Live Streamed from our Googong_township Facebook page.
The Last Post will be performed by Keydan Bruce who is an active member in the ACT music scene, playing with the Canberra City Band and Canberra Brass Band, as well as being involved in a number of musical theatre productions each year. He has played trumpet for 18 years under the direction of some of Canberra's foremost music directors and teachers. He has performed at Anzac Day events since the age of 12. Keydan is once again delighted to be able to recognise the ANZAC tradition at Googong.
Please join your fellow Googonians and the rest of our country in your driveways at 5.55 am on Sunday 25 April to remember all those who have served and sacrificed for our nation.
We stand together in spirit.
We ask that you hold a one minute silence at the conclusion of The Last Post.

Lest We Forget