THE RISE NEW LAND AT GOOGONG WITH VIEWS TO THE MOLONGLO RANGES
THE RISE - NEW LAND AT GOOGONG WITH VIEWS TO THE MOLONGLO RANGES
Wednesday, 20 August, 2014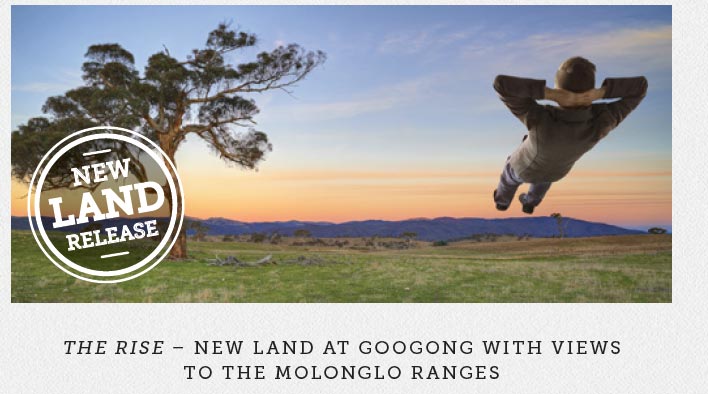 You'll love taking in the views at Googong's latest land release – The Rise. These elevated lots range from 528m2 to 907m2, so you'll find a lot to suit you and your budget.
The Rise is set in the heart of this thriving community, so this is your change to get in early and mould Googong into the sort of township you'd love to live in. A full price list and lot availability plan is available here. You'll need to register your interest by Wednesday 15 October, and lots will be on sale on Saturday 18 October 2014.
These elevated lots also enjoy a great location within walking distance of local parks, the future neighbourhood shops and schools.
Contact our sales team today to discuss the opportunity in advance of the 15 October registration date, so that you have time to consider your options. Call 1300 446 646, emailenquiries@googong.net or visit us at the Googong Sales Office open 7 days, 10am-5pm.