THE ANGLICAN SCHOOL GOOGONG COMMENCES CONSTRUCTION
THE ANGLICAN SCHOOL GOOGONG COMMENCES CONSTRUCTION
Wednesday, 26 March, 2014
To view the WIN TV News coverage of the launch event, click on the image below.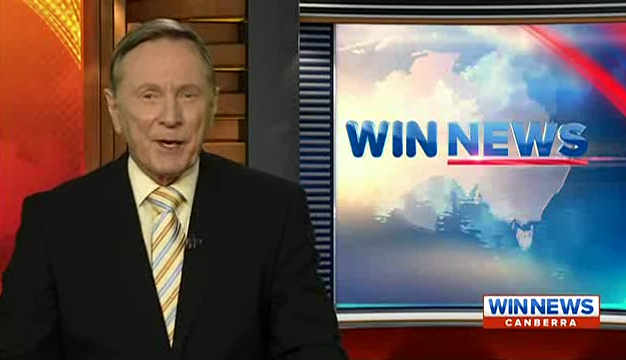 Construction of The Anglican School Googong has begun as the school starts taking enrolments for 2015. While the school will eventually cater for up to 1,100 Early Learning to Year 12 students, the first enrolments will be staggered with construction and offer classes from Pre-school to Year 2.
The newly appointed Foundation Principal, Ian Hewitt, is delighted with the level of interest from the community and invites those interested to enquire further. "This is an exciting time for us with construction and enrolments kicking off," said Ian Hewitt. "News of the school has been well-received and we welcome families to join our school community. The Anglican School Googong offers students and their families the latest in educational facilities and learning technologies.
Bishop Stuart Robinson from the Anglican Diocese of Canberra Goulburn commented that "The Anglican School Googong will grow from a bare paddock to welcome our first students in January 2015. The Diocese is excited by the prospect of opening the first school in the new Googong township and being a part of the community as it grows."
Local Member for Monaro, John Barilaro, believes that the school will be an important building block for the new community: "This is, no doubt, a special day and defining moment for the Anglican Diocese of Canberra and Goulburn, the people of Googong and the wider Queanbeyan community," said Barilaro. "Googong township is an exciting new development that will help reinvigorate the local economy while generating further job opportunities in our region. Googong will provide additional choices for families. Having an education presence there makes perfect sense and I am looking forward to watching this exciting new development unfold."
For further details visit the School's website www.tasg.nsw.edu.au and any enquiries may be directed to the School via email at enrolments@tasg.nsw.edu.au