ROADS FROM RECYCLED PLASTICS
Thursday, 23 April, 2020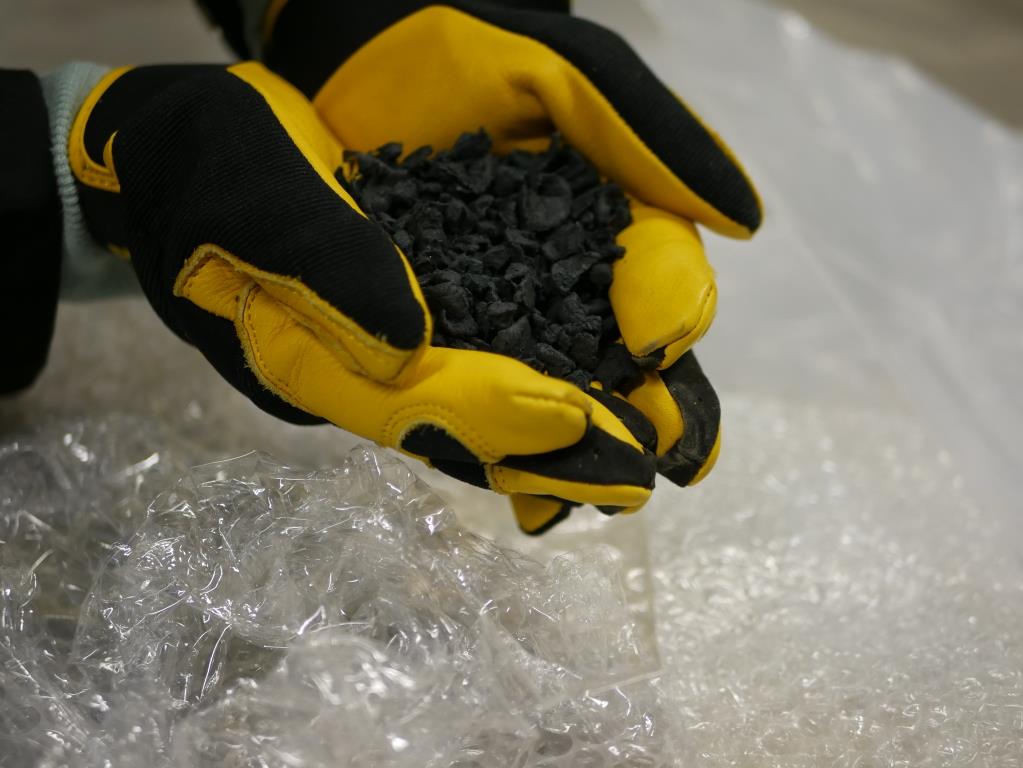 Googong is giving new life to recycled products through the installation of six netball courts and adjacent carpark made from an asphalt mix of soft plastics, glass, toner and reclaimed road.
A first for the ACT/Queanbeyan region, the recycled road product, known as Reconophalt, will serve as a trial in the netball precinct in the hope that it can be used more widely on the remaining roads at Googong.
A kilometre of road (two lanes) paved with Reconophalt can contain 500,000 plastic bags and packaging equivalents, 165,000 glass bottle equivalents and toner from 12,000 used printer cartridges. The carpark has recently been completed while the netball facility is set to open later this year.
VIEW WIN TV News Coverage HERE
Queanbeyan-Palerang Regional Council Mayor, Tim Overall, says he is proud the community is embracing sustainable measures.
"We're excited to work with Googong Township in trialing this sort of innovation in the region. It demonstrates the value of progressive and environmentally conscious partnerships in delivering sustainable solutions in our communities for present, as well as future, generations," Cr Overall said.
"Googong continues to be at the forefront of sustainable design by incorporating new and innovative techniques across a range of areas to the benefit its residents. It's this long-term approach to building communities in an environmentally responsible way that has been a foundation for the masterplanning of the township."
In addition to the environmental benefits from the recycled asphalt, there is a 65 per cent improvement in fatigue for longer life pavements when compared to standard asphalt.
Googong Project Director Malcolm Leslie says one of Googong's key focuses is on developing a sustainable environment for the community.
"Sustainability is at the heart of our vision for Googong, which has delivered a range of social, environmental and ecological initiatives for the community. The trial of this recycled road surface product is a great example of this vision and we're pleased to be the first community in the region to implement this technology, said Mr Leslie.
"The netball courts are also a key piece of amenity for the township which already has its own netball club, the Googong Hogs. We look forward to opening the facility later this year."
Googong has a longstanding commitment to sustainability, with the community notably awarded the Green Building Council of Australia's first 5-Star Green Star – Communities rating, and the 2019 UDIA NSW Award for Best Masterplanned Community.
With over 4,800 people currently living in Googong and a projected population of 18,000 at completion, almost 25 per cent of the development land is reserved for public open space and conservation areas.
The township also features an Integrated Water Cycle system which will reduce potable water consumption by up to 60 per cent. This means its eventual 18,000 residents will use less water than would traditionally sustain 6,500 people in an average Australian community.