NEW LAND RELEASE AT GREENSIDE
NEW LAND RELEASE AT GREENSIDE
Wednesday, 31 August, 2016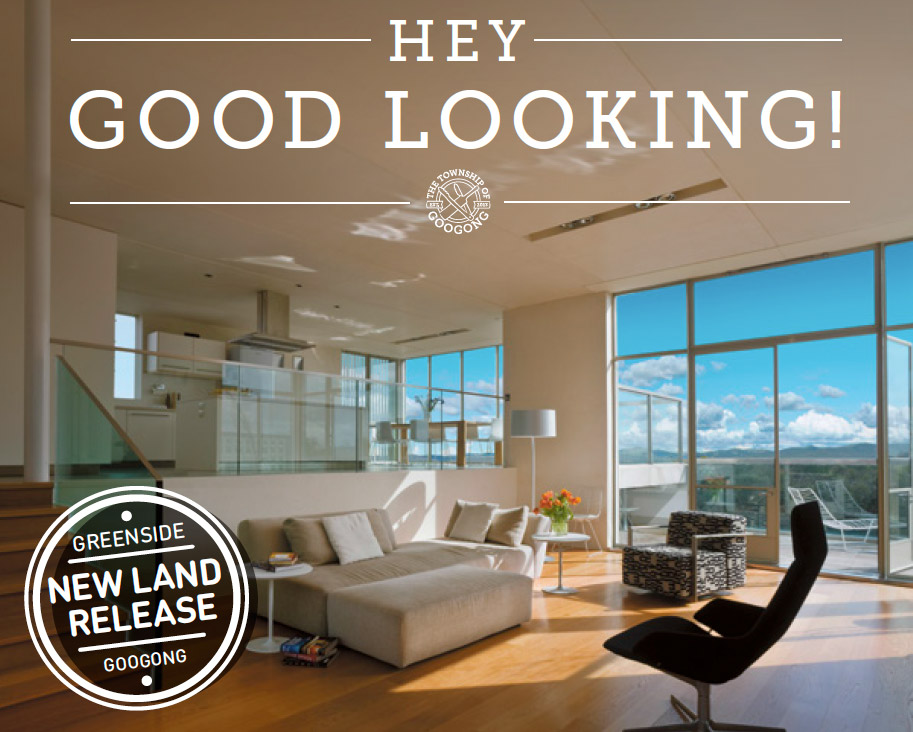 GREENSIDE - NEW LAND RELEASE AT GOOGONG
With potential for stunning split-level builds, delightful views to the hills and parks on your doorstep, your new life at Greenside is already looking good.
What's more, you'll have a local neighbourhood shopping centre and Club Googong just a stone's throw away. Not to mention all the other benefits that come from living in this fast-growing town just 16km from Parliament House.
The Greenside sales release plan is available here.
The Greenside lot sizes and price list is available here.
Register your interest before Wednesday 12 October 2016, by completing this form.
The sales release will be held on Saturday 15 October 2016.
Our Sales Team can help to simplify the process for you, so dont hesitate to call them on 1300 446 646, or visit them at our Sales and Information Centre inside Club Googong, at 27 Beltana Avenue Googong (open 7 days from 10am-5pm).