GOOGONG DRIVEWAY PORTRAITS
GOOGONG DRIVEWAY PORTRAITS
Wednesday, 22 April, 2020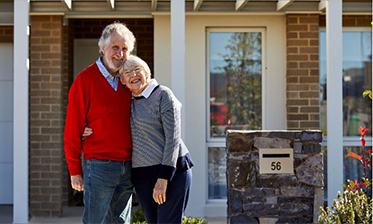 Dear Googonians
We are living in a difficult time with COVID-19 and the need for self-isolation. And while this time has had its challenges, many of us will also talk about how we've never felt more connected with our community. It's the especially cheery "Good morning!" on an early walk, or the patient way we give each other space in the IGA. We Zoom and Skype, call our friends and family, check on our neighbours, and share our lives on social media on a whole new level.
We wanted to record this significant time in our lives, and in the life of the growing Googong community, by taking professional photos of you and your family in your driveway or front porch at Googong (taken from a distance - of course). We would provide you with a high-resolution copy of the photos - FREE of charge - in exchange for the opportunity to publish the images on our social and owned media, and potentially in a book we would look to publish at a later date.
We've been working to find a way to coordinate this program which could potentially involve hundreds of homes in the township and wanted to invite you to be a part of this by booking a time online here. We have set this arrangement up for the first 100 homes and will review possibly extending this further, depending on interest.
Renowned Canberra photographers, Lightbulb Studios, will coordinate the bookings and take the photos, and I will make sure that you receive FREE digital copies of your priceless images for your records.
Feel free to dress up, or just come outside as you are. Whatever you do, we hope you can pop outside and enjoy a family/iso photo opportunity on us! "We're all in this together" is more than a song or a political catchcry, it's something that seems to resonate on a deep level with us all these days. We hope that these images will be a reminder of a time in our lives where we were connected and focussed as a community, like never before.
If you have any queries, please don't hesitate to contact me via email at community@googong.net

Samantha Remmers
Googong Community Manager
To book your FREE photo session and become part of this historic event, click here. To view our Terms and Conditions, click here. To view our Privacy Policy, click here.